NEW ECO IS ON THE FOREFRONT OF CREATING INNOVATIVE, BEAUTIFUL LANDSCAPE DESIGNS THAT ARE ALSO HIGHLY EFFICIENT.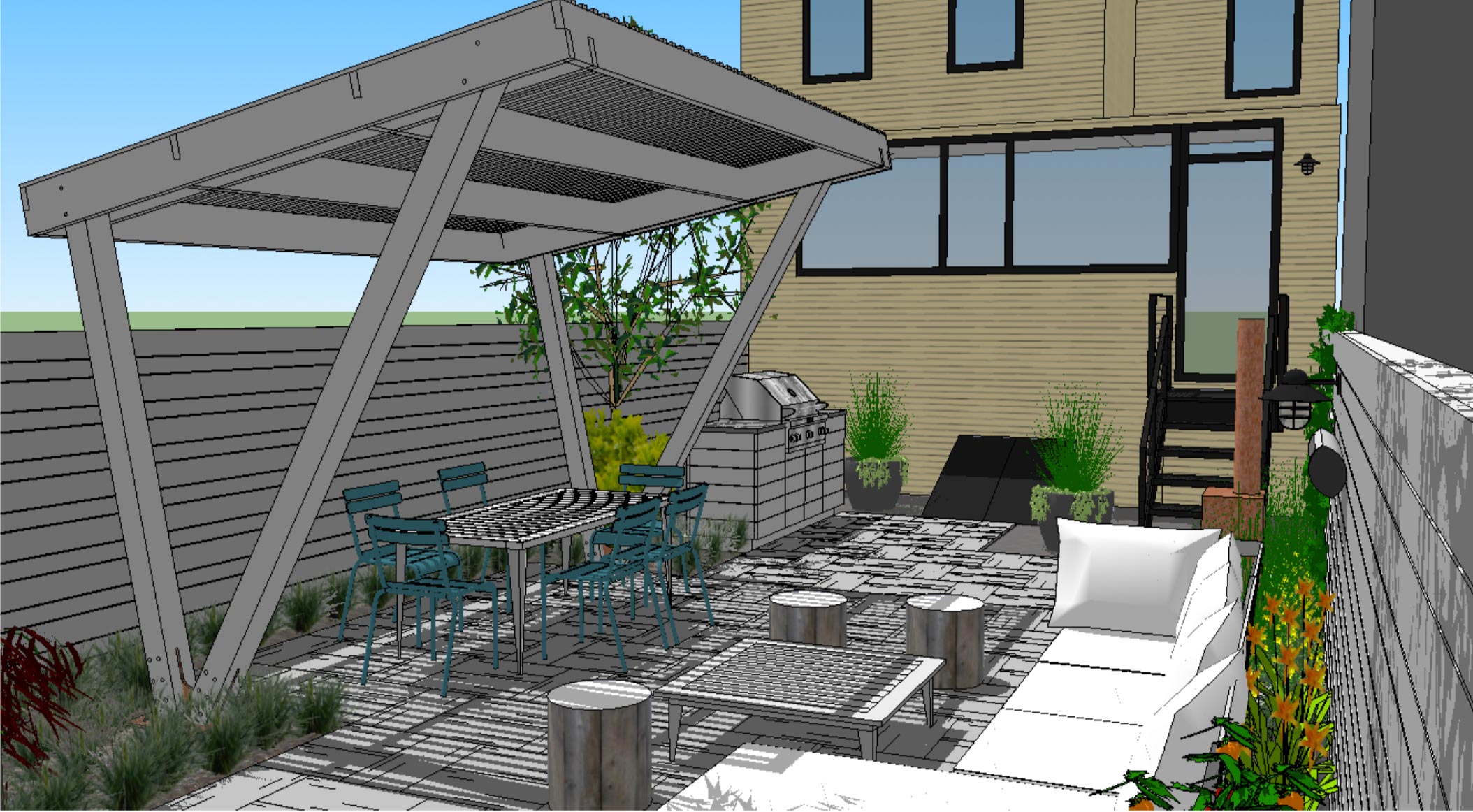 ON-SITE DESIGN CONSULTATIONS
Our landscape design process begins by listening to client needs and ideas. An initial complimentary site visit by one of our professionals will allow you to share your vision for the space, realize its possibilities and get a sense of budget, timeline and the best course of action for making your dream landscape into a reality.
 
3D LANDSCAPE RENDERINGS
After the initial design consultation, we begin working on your custom design package. The highlight of our design package is our 3D renderings of the new garden which include several views of the space from multiple angles, including what the garden will look like from inside your home or building.
 
YOUR CUSTOM DESIGN PACKAGE
After the initial design consultation, we begin working on your custom design package. Each client ends up with a tailor-made design package that features your fully realized garden design with every detail includes. Along with the renderings, you will receive multiple plant and material storyboards that features pictures of each item and a line item breakdown of the budget and each element in the design, so you can fine tune and focus on the most important aspects of your new space.
 
COMMERCIAL DESIGN SERVICES
New Eco's landscape designers have worked with a number of developers, designers and general contractors providing renderings, plant lists, construction documents and assistance with RFP's for commercial ventures in New York City. With experience in the multi-family, municipal, governmental and hospitality sectors, we can easily assist you and offer a number design and development services for large-scale ventures.